East Side Mysore Club Mission
Come as you are!

​ Our goal is to serve each individual person from absolute beginners to advanced practitioners. Since the 1990's we have cultivated a inclusive community welcoming people of all backgrounds and ages to share in our love of yoga, meditation, movement arts, wellness and practical philosophy.

The program has moved several times over the years and we are thrilled to be partnering with

Earth Yoga

to create a home for our large following of students in the NY Metro area.

We maintain the tradition of the Mysore Style practice room and follow the teachings of Sri K. Pattabhi Jois, his son Manju Jois, and the American lineage holders such as David Williams, Nancy Gilgoff, and Tim Miller. The practice is individualized for each person and with modifications to assists with any injuries and special needs.

One of the signature differences of practice at ESMC is the feeling of lightness and openness in the room. We maintain the traditional "research" perspective found in the Ashtanga system allowing each individual to explore the yoga in a positive, non injurious, uplifting way. We emphasize a non-hierarchical community atmosphere bringing in different teachers with unique perspectives and encouraging a dialogue to inform the practice from contemporary anatomical, philosophical and aesthetic perspectives.
---
---

​

---

David Michael Hollander - Director

David Michael Hollander E-RYT-500, has been a student of yoga for 30 years. His philosophy is that every person can benefit from a devoted practice no matter what the physical condition. David first practiced Ashtanga Yoga in 1998 and journeyed to Mysore to study with Patthabhi Jois in 2003. Returning to Mysore on numerous trips, David had the opportunity to study with a variety of teachers and explore the rich cultural traditions of spiritual India.

Currently David continues his Ashtanga studies with Manju Jois and is named on his recommended list of instructors. He is also certified to teach by David Williams one of the first westerners to discover Ashtanga Yoga and is also certified by The Mysore Mandala in Mysore India under the guidance of BNS Iyengar.

David is the Director of the Yoga Teacher Training at Ananda Ashram in Monroe, NY and brings the richness of the Jnana yoga lineage into all of his classes. He ran the Mysore program at Pure Yoga for 9.5 years and has taught at New York Yoga, Yoga Sutra, The 92st Y, among many other venues. He has certified scores of people to be yoga teachers and has taught numerous workshops internationally.

David is also a visual artist. Visit his site

www.davidmichaelhollander.com

Connect with David through email at Eastsidemysoreclub@gmail.com with questions or for private sessions.
---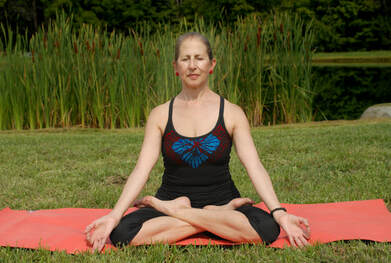 Gail King - Instructor

Gail has been teaching and studying movement for over 40 years as a physical therapist and Pilates teacher. She got hooked on yoga while looking for an appropriate class for a patient. The healing and enriching components of thought, movement, meditation, breath and compassion found in Yoga immediately resonated with her. In 2016 she completed the 200 hour teacher
certification at the Ananda Ashram Yoga Teacher Training and went on to complete a 100 hour mentorship with David Hollander. She has studied the Alexander technique, completed Nalanda Institute of Contemplative Science's Four Year Program of Sustainable Happiness and Jill
Satterfield's School of Compassionate Action Meditation Mentorship. Gail's mentors include
David Hollander, Carly Hunter, Pilar Jennings, James Gordon, Jack Kornfield, Jessica Wolf and
Jeanne Newhouse. Gail has owned and directed an independent physical therapy practice since
1987 where she has combined traditional physical therapy with Pilates, Alexander Technique
principles, meditation and now yoga. Having recently trained with The Center for Mind-Body
Medicine she is now facilitating stress management skills classes. Whether teaching yoga or
practicing physical therapy Gail seeks to teach oneness of body, mind and heart no matter the
student's emotional, spiritual or physical status or age.

Connect with Gail
gail@bodywiseny.com


---
---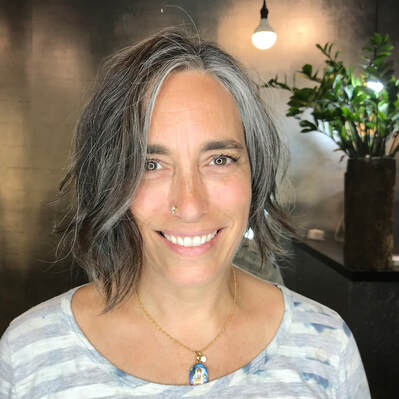 Lori Brungard - Instructor


Lori, E-RYT 200, has been practicing yoga for 30 years. Since 1997, Lori has spent over a year in India studying with her beloved teacher Sri K. Pattabhi Jois, and holds an Authorized Level II teaching certificate through KPJAYI. Her essay about practicing with Guruji appears in the book,
Strength and Grace,
published by Ekaminhale. She originally learned the many facets of yoga through a year long certification in Jivamukti Yoga with Sharon Gannon and David Life in 1999, and directed the Mysore Ashtanga program there from 2016-2018.
Lori has been an Adjunct Lecturer at Hunter College since 2008, where she created a curriculum for an ongoing course in Ashtanga Yoga. In addition, she developed courses as resources for serious students and teachers for a 200 hour Ashtanga Sadhana Intensive, and as co-director of Ashtanga Yoga Shala from 2002-2007.
As a recipient of five Professional Development Fund grants from Hunter College, Lori has furthered her studies with Sharath Jois, Richard Freeman, Tim Miller, Saraswati Jois, and completed the Supersoul 300 hr Bhakti Yoga Immersion in India in January 2019. To broaden her knowledge within the lineage of Krishnamacharya, she has also studied therapeutic applications of yoga with Dr. Ganesh Mohan.
Lori holds an MFA in Digital and Interdisciplinary Art Practice from City College, and also teaches Dance History. A professional modern dancer for more than ten years, she learned a deep awareness of human anatomy. Her work as a Thai Yoga therapist has added an energetic component to this understanding. Her skills as a teacher lie both in her sensitive hands-on adjustments and her ability to see underlying causes of challenges, and thus how to create change.
More information about Lori's ongoing work can be found at:
www.ashtangasadhana.com
www.thaiyogatherapy.net
www.loribrungard.com
---
---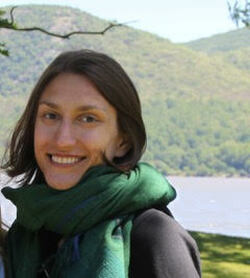 Kira Sveko - Instructor

Kira has been practicing yoga asana since 2005 and completed her teacher training at Ananda Ashram in 2013, where she was introduced to the healing power of the Ashtanga practice. She later mentored under David Hollander completing an additional 100 hour training in Mysore style Ashtanga teaching. She has traveled to India to study with great masters including Sri BNS Iyengar, R. Saraswathi Jois, Sri V. Sheshadri and Rolf Naujokaut. Most recently she has studied with Tim Miller in California. She is currently a resident and teacher at Ananda Ashram, in Monroe, NY.


---
---
---
The Meaning of the Hand

---

The original drawing of the hand in Jnana Mudra is by David and is the position taken in one of the last poses of the Ashtanga Yoga practice. It's symbol is to connect us to self knowledge and higher understanding. From a practical point of view holding the fingers together with straight arms reminds us to concentrate on the deep inhale and exhale.